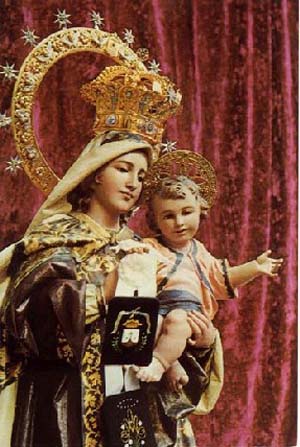 Today, we commemorate the feast day of Our Lady of Mount Carmel.
The Bible speaks of Mount Carmel as the place Elijah prayed to God, asking strength to continue his mission to proclaim that there is only one God. To lead the people of Israel away from false Gods and to bring them closer to Yahweh.
Simon Stock received an apparition of the Blessed Virgin Mary asking him to spread the news about Jesus Christ and start wearing the scapular as a sign of one's dedication to the teaching of the Gospel and to protect from the snare of the evil one even at the time of death
Wearing the scapular, one is reminded by three things:
1. Life of Chastity. One, whatever is the state of life can be chaste, even the married one withou the prejudice to the obligation of being a husband or wife. It is a state of life wherein one is free from impure thoughts.
2. Act of Charity. Yesterday's Gospel remind us of the good Samaritan. Act of charity in different manner according to one's capacity should be readily be extended to anyone in need.
3. Act of Piety. Prayer is one of the most powerful weapon against any evil. A simple prayer offering ourselves to the Lord Most High as an offering to continue the work of redemption. A simple prayer like the three Our Father, Hail Mary and Glory be could be of great help.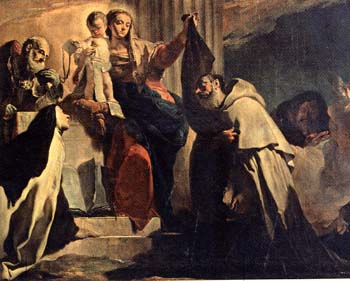 The community of the third order of the discalced carmelites of Mount Carmel invited me as one of the celebrants in their feast day in Bucal, Calamba, Laguna. I was the main celebrant and I lead in imposition of the scapular to the faithful hoping also to lead them become like the virgin Mary, as the first disciple of our Lord Jesus Christ.